Looking first at LCA rates, according to the latest Xeneta Shipping Index, LCA rates were still up 10.1% in June after a record 30.1% rise in May, meaning the index is 170% higher than a year ago. However, with container spot rates falling and shippers having more supply options, further monthly increases seem unlikely.
Turning to spot rates, the FBX actual shipper price index (commonly referred to as the freight forwarder price index, which incorporates the freight forwarder segment mark-up), the latest edition of the Freightos Baltic Index (FBX) on 1 July showed that in trans-Pacific freight.
Rates from Asia to the US West fell by 15% or US$1,366 to US$7,568/FEU.
Asia to the US East was down 13% or US$1,527 to US$10,072/FEU.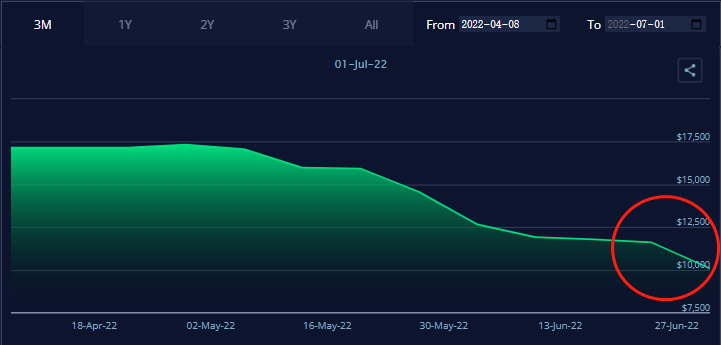 On LCA rates, Xeneta CEO Patrik Berglund said, "After a sharp rise in May, another 10% rise in June pushed shippers to the limit while shipping companies made a fortune." He added: "Once again, one has to question, is this sustainable?"
He said the indications were that "this may not be the case" as declining spot rates could tempt more and more shippers to abandon traditional contracts.
"As we enter another turbulent period, shippers will transform into risk-averse buyers. Their main concern will be which transactions to make in the spot and contract markets and how long they last. Their goal will be to strike the best possible balance between the two markets, depending on their respective business needs." Mr Berglund said
Deloitte also believes that the consolidation market has "turned" and that the bull market for ocean carriers is coming to an end. Its latest quarterly Container Forecaster report says: "The decline in spot freight rates has become entrenched and has now continued for four months with increasing weekly declines."
Against a backdrop of economists forecasting negative demand, the consultancy has revised global port throughput growth for the year down sharply from 4.1 per cent to 2.3 per cent. Furthermore, the agency said that even a 2.3 per cent downward revision to growth rates was "certainly not a given", adding that "a more severe slowdown or contraction than expected in throughput could accelerate spot rate declines and shorten the time needed to remove port bottlenecks."
Continued port congestion, however, is forcing shipping alliances to adopt empty or slide-sailings strategies, i.e. potentially propping up rates by reducing capacity. (View related article: Easing falling demand, shipping lines aggressively stop sailing! 61 sailings cancelled by three major alliances! (with a summary of port hopping suspensions)