In the early hours of the 26th, the barge Marcopolo 188 was almost sunk in the Singapore Strait near Karimun, Riau Islands, Indonesia, after the containers were displaced by strong winds, causing a serious tilt. The barge, which was carrying dozens of containers, was being towed from Pekanbaru to Singapore by the tug MEGA DAYA 43 when the accident occurred.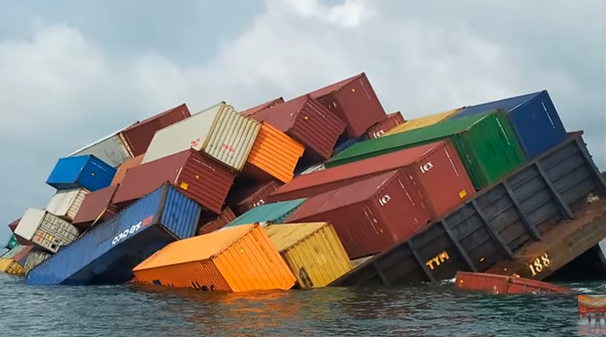 Slamet Riyadi, head of the Tanjungpinang Basarnas Search and Rescue Office, said in a written statement issued on Thursday afternoon that the accident caused about 12 containers to fall overboard.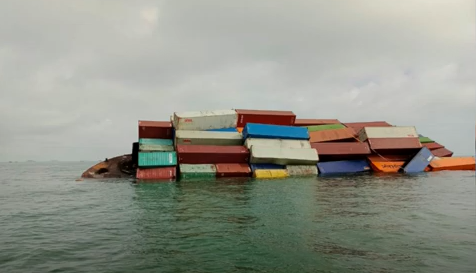 The barge was hit by strong winds due to bad weather while crossing the Tanjungpinang Balai Karimun waters at around 1am on the 26th and was hit by waves causing it to tilt, the chief said. "The accident was caused by strong winds and the barge tilted by 60 degrees." Slamet Riyadi added that a joint search and rescue team comprising Bassanas, the Navy, Boreal and KPLP was involved in the rescue and there were no casualties in the accident and the eight crew members were safely evacuated.
The barge has reportedly been steadily towed to Singapore under the supervision of the Karimun Port Authority (KSOP) escort. "The tug MEGA DAYA 43, IMO: 9862530, dwt: 239, built in 2018, is flying the Indonesian flag. The tug is currently at anchor in the waters of Karimunanak.