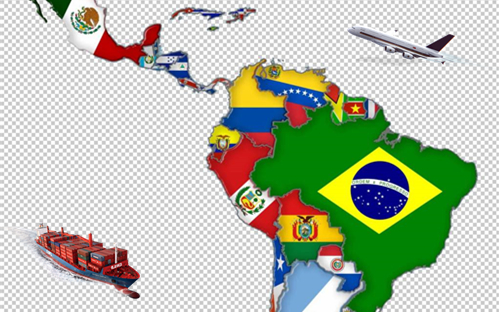 In recent years, Latin America has become the second fastest growing retail e-commerce market in the world, thanks to strong e-commerce growth and cooperation with the Middle East and Africa.
Nearly 20 million square kilometers of Latin America is home to nearly 600 million people, accounting for 10% of the world's population and 8% of the world's GDP, which is half the size of China and twice the size of India.In addition, Latin America has nearly 375 million Internet users and 250 million smartphone users.Smartphone penetration in Latin America was 63 per cent by the end of 2018 and is expected to rise to 79 per cent by 2023, according to GlobalData, providing plenty of momentum for e-commerce in the region.
Although Latin America's GDP and Internet access are relatively high, but the Latin American economy still is given priority to with the first industry, manufacturing industry is relatively weak, and the part of the Latin American markets such as Brazil, Mexico merchants electric business platform started into China, it will be a Chinese sellers new favorable opportunities to exploit the overseas market and a great breakthrough.Clothing, watches, sunglasses and other products used daily and with high cost performance, may be a beneficial "weapon" to attract local consumers.
Brazil: Great potential and great staying power
Europe and the US are still the main markets for cross-border e-commerce, but their growth rates have inevitably declined.
And emerging markets such as Brazil have huge potential, stamina and an immeasurable future.Retail sales of e-commerce in Brazil are expected to reach $29.65 billion in 2019.Brazil has a population of 210 million and a GDP of $1.534 trillion.
Brazilians spend a significant amount of time online, with men spending an average of 38.5 hours a month and women 32.5 hours.Thirty-eight percent of Brazilians buy goods online from abroad, and 37 percent of online shoppers are over the age of 35. The most popular cross-border online shopping items include fashion, electronics, computers and related accessories
Social media is hugely popular in Brazil, where the average user spends 3.8 hours a day on social media.Facebook is one of the most appealing platforms to consumers.Brazilian consumers are keen to find bargains, so they value price over speed of delivery.Delivery fees affect 59% of consumers' buying decisions.As for returns, Brazil's return rate is just 15.6 per cent, well below the global return rate of 27.5 per cent.
Brazil, Latin America's most important economy and e-commerce leader, is opening its arms to sellers.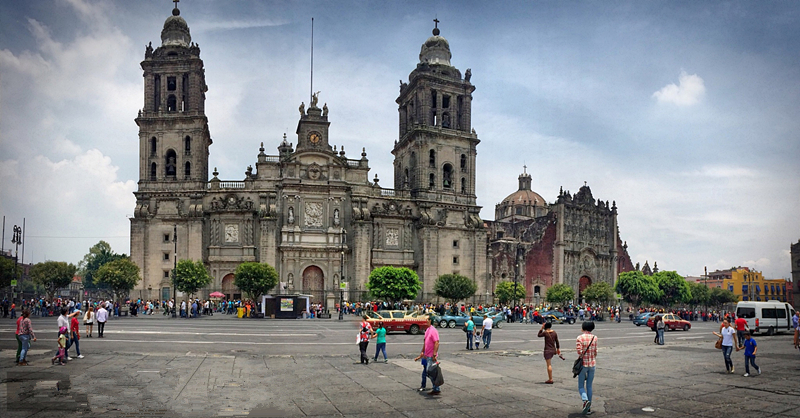 Mexico: The fighter of Latin America
As the second most populous country in Latin America, Mexico has a population of more than 130 million. Although its population is smaller than That of Brazil, Mexico is the largest e-commerce market in Latin America and has the greatest potential for e-commerce in Latin America.Mexico has about 88 million active Internet users, or 68 percent of the population.In addition, demand for foreign goods is high.It is projected to grow at a compound annual rate of 12.6 percent in 2021.
Cross-border shopping is an important part of The Mexican e-commerce market, with about 68 percent of Mexican e-consumers shopping on international sites, accounting for a quarter of total sales.The most popular online shopping categories are consumer electronics and travel products, accounting for 31.7 percent and 30.4 percent of the domestic e-commerce market, respectively.In addition, Mexico also has a number of local unique festivals, which will bring huge traffic.Meanwhile, Smartphone penetration in Mexico stands at 40.1%, the highest rate in Latin America.The active mobile commerce will further expand and accelerate the development of e-commerce market.
Mexican consumers have a special preference for "made in China" with high quality and low price. The sellers who specialize in consumer electronics, beauty makeup, home furnishings, kitchen, toys and fashion categories will be very successful in the Mexican market, so if you happen to be planning a Latin American market, don't hesitate here.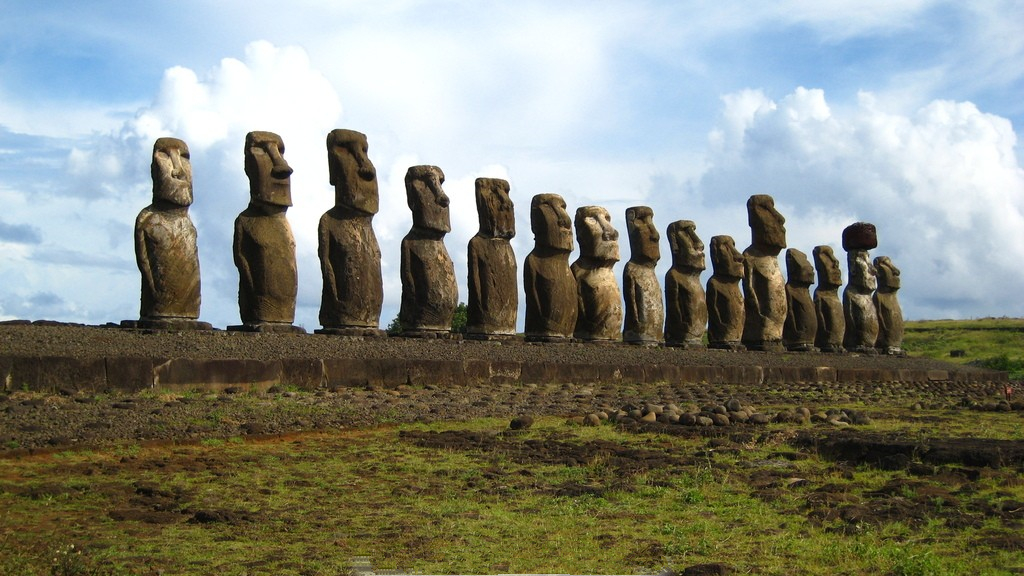 Chile: A must-win for sellers
With its continuous improvement of logistics system and Internet infrastructure, Chile, with its huge consumption potential, has become a competitive place for e-commerce in Latin America.In order to explore this e-commerce hot spot, Wish not only launched the Wish A+ logistics plan for the first time to solve the logistics problem in Chile, but also invested heavily in opening the flow gate and helping Chinese sellers "eat the Chilean market" with great care.
Chile, with a population of more than 18m, is the seventh-most populous country in Latin America, according to the International Trade Administration (ITA). It has about 77 per cent of its population (or 14m people) online, and about 40 per cent of them shop online.From the first quarter of 2017 to the second quarter of 2018, the overall growth rate of online sales in Chile remained around 35%, and as of the second quarter of 2018, the growth rate of online sales in Chile reached 38.90%.In addition, according to the prediction of Statista, the total amount of online transactions in Chile in 2019 is expected to exceed us $7 billion, with an increase of AS much as US $1.8 billion compared with 2018, which shows the hot degree of the Chilean e-commerce consumer market in 2019.
Chile has one of the most developed telecommunications networks in Latin America, the highest Internet penetration rate in the region (Internet penetration is over 70%, mobile penetration is 127%), and 72% of Internet users are active on social media, making it the region's undeservably digital hub.In Chile, more than 35 percent of goods and services are purchased online, a figure expected to rise to more than 50 percent in the future.