At least 49 people were killed and more than 300 injured when a fire broke out at around 9.30pm local time on Saturday (4 June) in a 4,000 container warehouse covering about 30 acres near Chittagong in southern Bangladesh, sparking an explosion of containers containing chemicals that spread rapidly, killing at least 49 people and injuring more than 300 until the morning of 5 June. The containers in the warehouse contained millions of dollars worth of garment products destined for export to Western retailers. Between 1,000 and 1,300 fully loaded containers were destroyed or damaged as a result of the incident. Fire official Jalal Ahmed said the fire at BM Container Depot Ltd, located in Sitakunda, about 20 kilometres from the main port of Chittagong, broke out just before midnight and hundreds of firefighters rushed to the scene to help, but the fire broke out an hour later. An hour after it broke out, a huge explosion - a chain of several containers containing chemical products - was set off at the scene. Until the morning of the 5th, emergency services personnel were still trying to extinguish the fire and military doctors had been deployed to assist in the rescue. BM Container Depot Ltd is a Dutch-Bangladeshi joint venture inland container depot (ICD) located in Sitakunda in the Chittagong region of Bangladesh. It is a bonded area for loading and unloading of goods. Located 20 km from Chittagong Port, it has a variety of modern facilities to store import/export cargo and empty/cargo containers.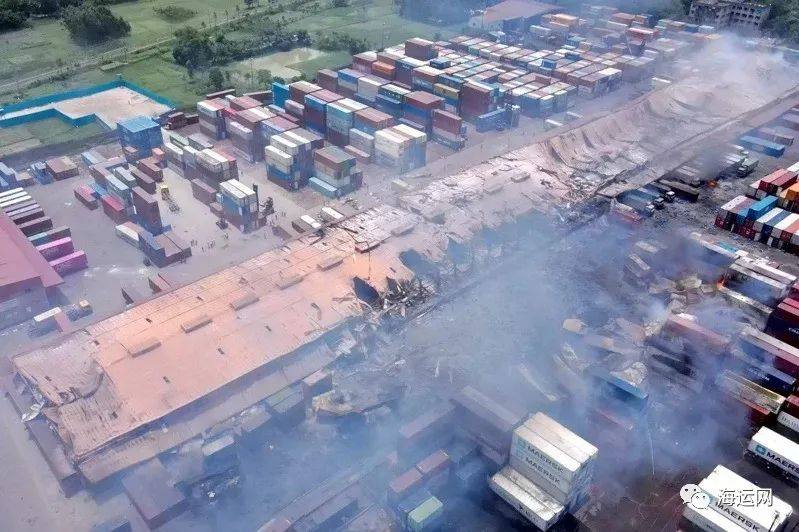 The yard works with shipping lines such as Maersk, American President APL, Hapag-Lloyd, Orient Overseas OOCL, Ocean Net ONE and Duffy Shipping. The freight forwarding and logistics companies cooperated with are: Danmarth Logistics DAMCO, DHL, ConAgra International Logistics Expeditors, Bolloré Logistics Bolloré, FIT (Freight In Time), PRAN.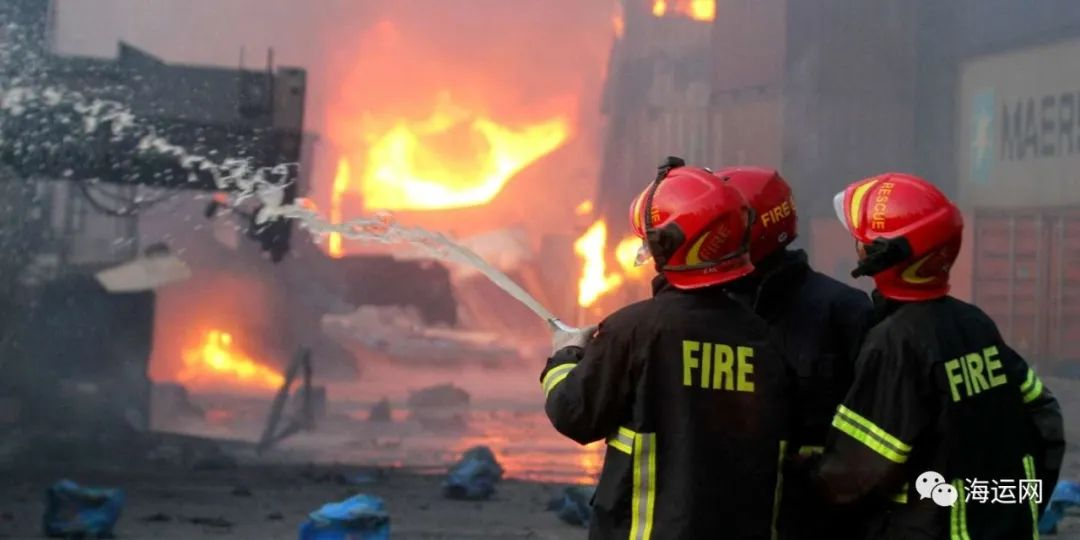 At the time of the incident, Chief Fire Officer Main Uddin said that the warehouse storage container cargo contained hydrogen peroxide, a chemical with multiple industrial uses. "We are still unable to control the fire due to the presence of this chemical." He added that the army had announced that 250 soldiers had been sent to assist in the rescue operation, including the stacking of sandbags to prevent the chemical from leaking into the sea.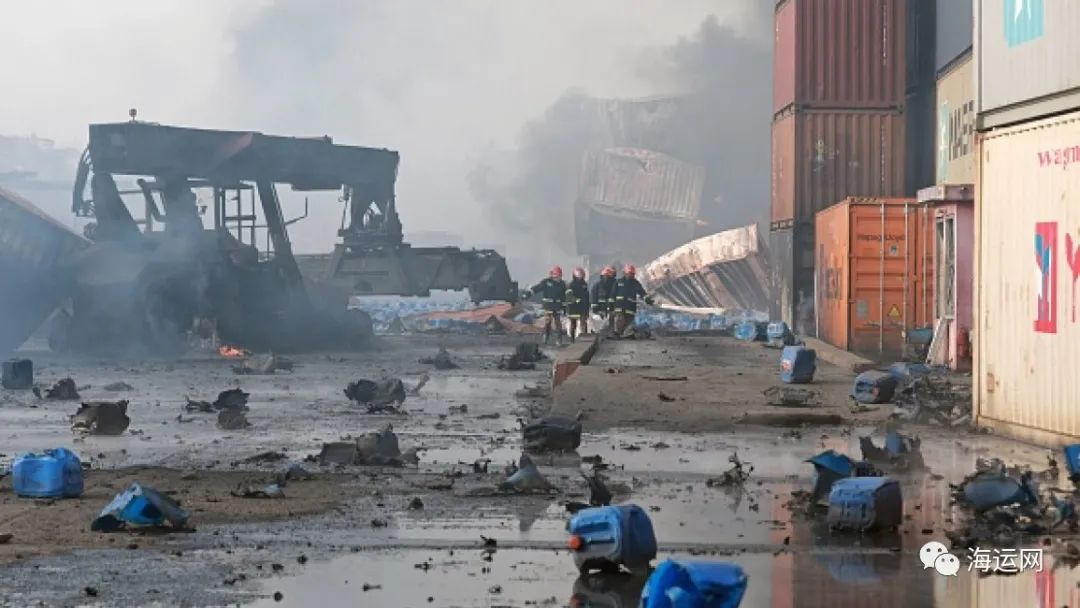 Regional Chief Medical Officer Elias Chowdhury said earlier that the death toll had climbed to 34, with at least five firefighters tragically killed in the line of duty. More than 300 others were injured, including at least 40 firefighters and 10 police officers. Some 20 people are in critical condition with burns ranging from 60 to 90 per cent of their bodies, and the death toll could climb as rescue operations are not yet complete.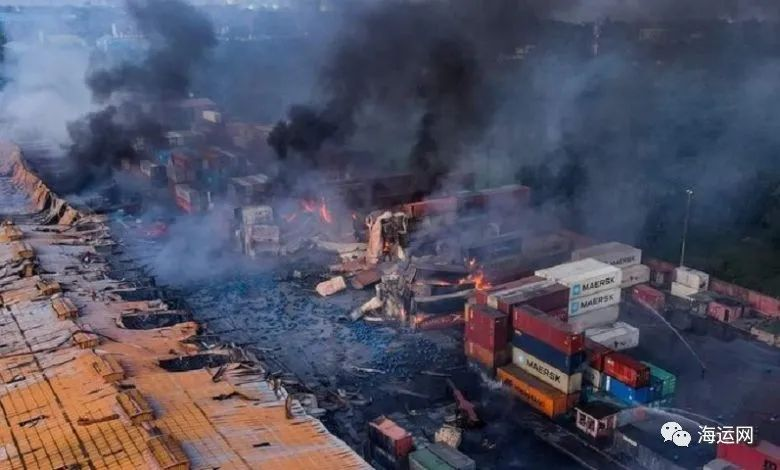 "There are still eight to ten bodies in the area affected by the fire explosion," a rescue worker told the media. Fire service official Rezulkarim said at least seven firefighters had died and four were missing. Fire officials said they suspected the fire may have come from a container containing hydrogen peroxide and spread quickly to other containers. According to witnesses, a huge explosion shook buildings several kilometres away.