Container shipping will remain strong in the fourth quarter, with multiple shipping companies deploying sufficient capacity across the Pacific
In October, the last quarter of this year has begun. As container traffic recovered and developed strongly from the COVID-19 epidemic in the third quarter, trunk lines in the peak transport season exceeded expectations, and the momentum will continue to be strong in the fourth quarter.
Many shipping lines beat expectations for container-shipping profits in the second quarter of this year, despite weak volumes. In the third quarter, shipments and freight rates surged, and not just in trans-pacific trade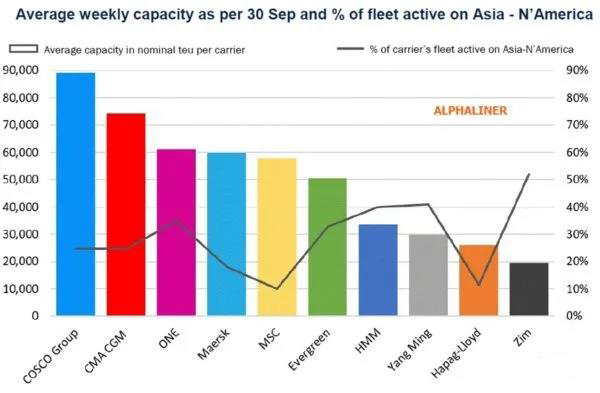 Looking ahead to the fourth quarter, the consolidation market continues to be challenged by the COVID-19 epidemic.Liner companies have significantly changed their competitive strategies from the pursuit of market share to the pursuit of profits, and most of them can achieve the 2020 profit target.
In terms of volume, as the European and American countries basically completed the inventory replenishment demand in the third quarter and added the traditional off-season of the fourth quarter, the transport demand of trunk lines may decline. In general, the freight rate in the fourth quarter lacks the support of the growth momentum of transportation demand, and the freight rate level is likely to be adjusted back. However, due to the improvement of the industrial competition pattern, the range of the adjustment is limited.