It is reported that on April 16, CMA CGM LISA MARIE, a large container ship owned by CMA CGM, encountered a container fire in the waters of Banda Aceh Sabang, western Sumatra.
The fully loaded vessel was on its way from Jeddah to Port Klang at the time of the incident. Basarnas Banda Acehs head Budiono said one of the containers caught fire when the ship arrived in Sabang waters, suspected to be caused by a short circuit.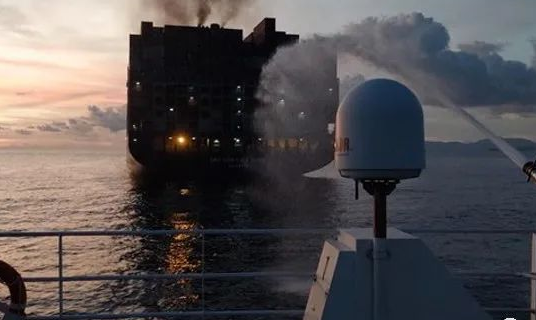 The ship in the fire then activated a distress or distress signal to Port Klang, after which the message was forwarded to Basanas Banda Aceh to request assistance in fighting the fire. When Banda Aceh's search and rescue team arrived at the scene, Budiono said the fire had been put out. However, to ensure safety, the search and rescue team checked the condition of the ship and all crew members.
After that, the container ship "CMA CGM LISA MARIE" resumed sailing and continued to Port Klang, while the search and rescue team returned to Ulee Lheue Port in Banda Aceh.
It is understood that the container ship "CMA CGM LISA MARIE" has a capacity of 10,926TEU and is operated by CMA CGM. The ship is deployed on the Asia-Black Sea BEX (Bosphorus Express) service of Ocean Alliance, calling at domestic ports such as Shanghai, Ningbo, Xiamen and Shekou.
At the time of the incident, the voyage of the ship was "0BXBLW1MA", which may involve multiple shipping companies sharing cabins: CMA CGM, COSCO, Evergreen, OOCL, APL, ANL and CNC.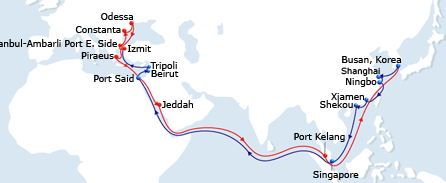 In addition, it should be noted that the next voyage of the ship is "0BXC7W1MA". The scheduled sailing date is to depart from Busan Port on April 26, and then call at Shanghai Port (April 27-28) and Ningbo Port (April 29). Japan-30), Xiamen Port (May 1-2) and Shekou Port (May 3), please pay attention to whether there will be delays in the shipping schedule.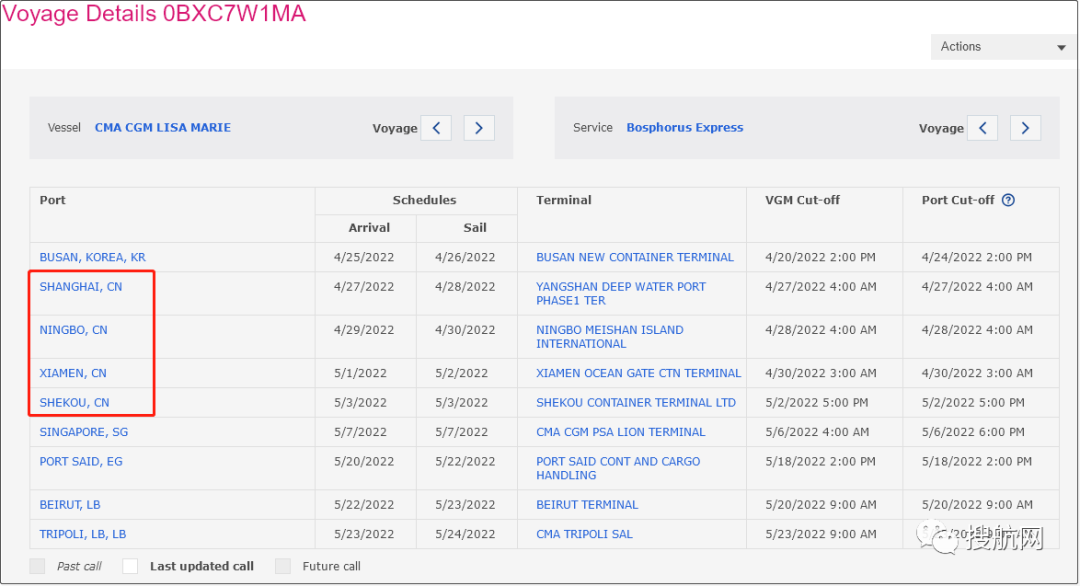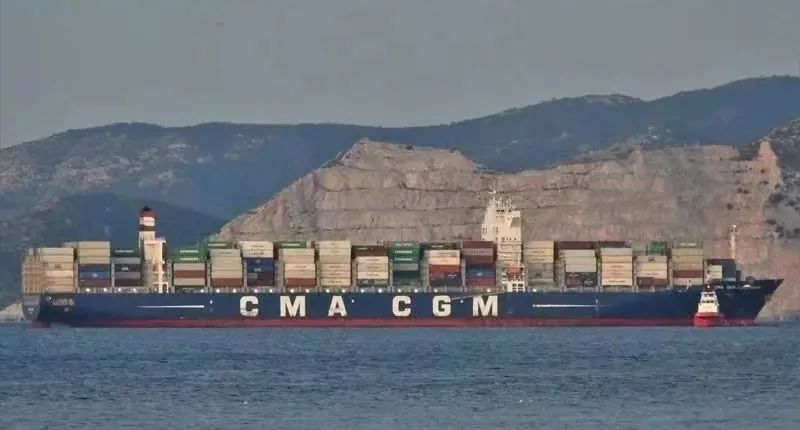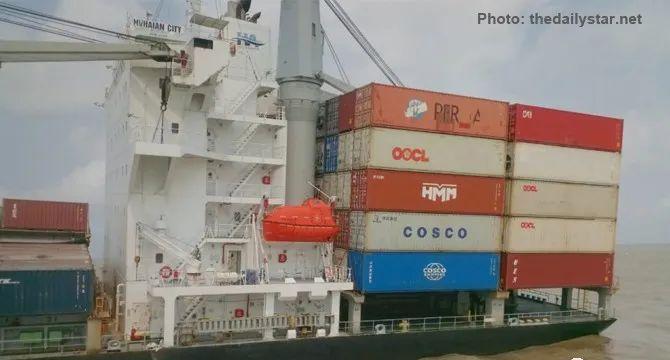 The Chittagong Port Authority had deployed its salvage tug Kadari-11 along with pilots on duty and pollution control vessels to salvage the drowning containers, but work was interrupted due to rough seas.
Rafique Uddin, head of Intermodal Pvt Ltd, a local agent for the container ship, said, "Our surveyors were unable to reach the ship due to bad weather, so we were unable to assess the damage. Our maintenance crews were also unable to get close to the ship."
It is reported that the container ship "HAIAN CITY" is a feeder ship between Singapore and Chittagong, flying the Vietnamese flag and operated by Samudera Shipping Line Ltd.